CIO vs. CTO: Key differences in roles and responsibilities
Key differences between CIO and CTO roles
Sharma said that CIOs are typically more business-focused than CTOs and act as the financial watchdogs of the IT organization. They figure out how to do more with less and are challenged to work within the business constraints of the company. They are typically concerned with IT budgets, productivity, business roadmaps and IT objectives. While some companies choose CIOs from the business ranks, this trend has faded in recent years.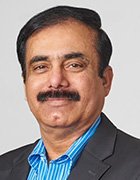 Rajeev Sharma
"Today, CIOs are expected to be very technology savvy given the heavy focus on digital transformation," he said.
Sharma sees the CTO job as also very tech-focused — but in a different way from the CIO's. Because of their mandate to use tech to improve customer services and products, CTOs think about how to solve customers' problems and about assembling the resources needed to do that. Savvy about business, they think about building core technology platforms that provide a competitive advantage. They also focus on increasing the barriers to entry for competitors Any discussion of the CIO vs. CTO role must also consider how these roles have changed in recent years as the economy and nature of business have changed, said Donncha Carroll, partner in the revenue growth practice of Axiom Consulting Partners.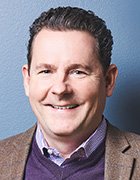 Donncha Carroll
"Over the years, the CIO role has been elevated from an IT infrastructure-based role to something much more strategic and more complex," said Carroll, who leads Axiom's data science center of excellence. "Meanwhile, the scope of technology-based initiatives has grown so significantly in the last 10 years that it has necessitated the creation of two roles at many companies."
Both The CIO and CTO roles are thus technology-driven, but successful incumbents tend to have different backgrounds and skill sets and, as suggested above, apply their capabilities to different problems or opportunities.
Systems vs. experiences. For example, while both roles require making essential contributions to strategy development and execution, the CIO is more of a systems thinker, looking across the enterprise for technology opportunities that will impact broader business processes. The CTO is more focused on using technology to innovate, evolve and enhance customer experience.
Business models vs. markets. The CIO tends to work with business leaders to optimize the company's operating model, while the CTO is more focused on the company's relationship with markets and customers. As a result, the common boundary that is drawn is that CIOs are focused on internal constraints and CTOs on external constraints. "Of course, it's not that simple because the two roles are inherently connected and challenging to pull apart," Carroll said.
It is also essential to keep in mind that every company will approach these roles differently.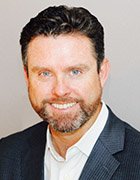 Dan Priest
"There is no one standard for the roles of CIO and CTO," said Dan Priest, managing partner at PwC. "While there are common themes related to technology management, there are important differences [required of the roles] across companies and industries."
In some cases, those differences are driven At software and technology businesses, for instance, the CTO is typically responsible for revenue-generating products. CIOs at these businesses are typically responsible for the information technology used to support running the business. Priest said this vendor model of the two roles is also gaining traction in product-based companies, as technology offerings become an integral component of their revenue models. In these companies, the CTO typically has a direct reporting relationship to the CEO or profit and loss leader.
However, in other industries, where CIOs are responsible for the end-to-end management of all information technology, Priest said CTOs often report to the CIO office and take on the responsibility of IT engineering, infrastructure and operations. Who has primary accountability for what is often a matter of debate at companies.
"The responsibilities that are often debated include data, analytics, and digital, all of which could be outside the CIO organization entirely," Priest said.