COVID-19: Using Data to Map Infections, Hospital Beds, and More
The spread of the novel coronavirus, COVID-19, and the resources to fight it, are being tracked and mapped But before we can even consider the question of when it will end, we need to figure out where we are now. For that we need data, visualizations and maps. Since the early days of the COVID-19 crisis in the US, the dashboard created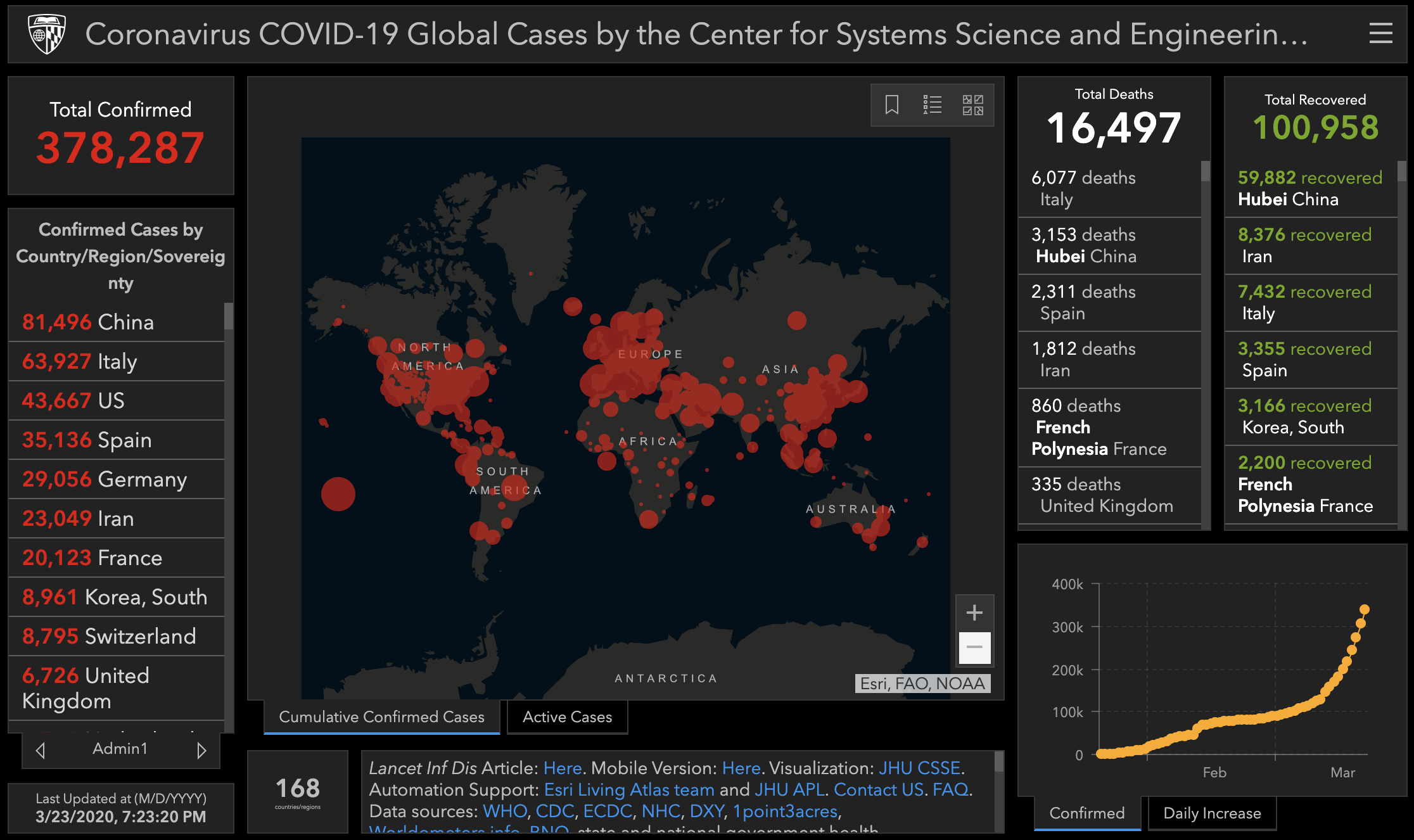 Esri, the company that provided the technology behind that dashboard and map has reached out to organizations working on different aspects of fighting the pandemic to let them know that they can also use the software for free for 6 months. It's an offer that Esri has made in previous disasters including the Northridge earthquake, the Fukushima Daiichi nuclear disaster, the Nepal earthquake, the California wildfires, and many others, Este Geraghty told InformationWeek. Geraghty is Esri's chief medical officer and health solutions director.  
In this crisis, Geraghty and her colleagues have created a compilation of resources including data, maps, applications, and examples of what others have created into a hub site that shows all the data and mapping work being done in an effort to help researchers and first responders have access to the information they need to fight the pandemic.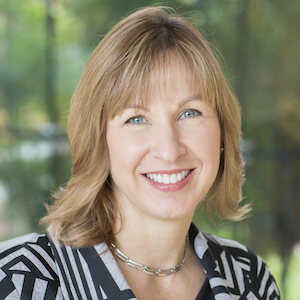 "We compiled all those different examples we saw into a hub site and made it available so that people can take a look and download data and start to make their own stuff," Geraghty said.
Esri is not unique in offering free software and technology services to help companies respond to the challenges posed But Esri's contribution is targeted at those tracking and fighting the pandemic, and communicating about the pandemic.
Geraghty's group created a collection of templates and assembled them into an integrated solution that is now being used A big problem that looms on the horizon for hospitals and healthcare providers is whether they will have enough supplies and equipment for the coming surge of seriously ill patients. Are there enough protective masks? Are there enough beds? Are there enough respirators? Esri has partnered with a company called Definitive Healthcare, which tracks the number of hospital beds in the US, facility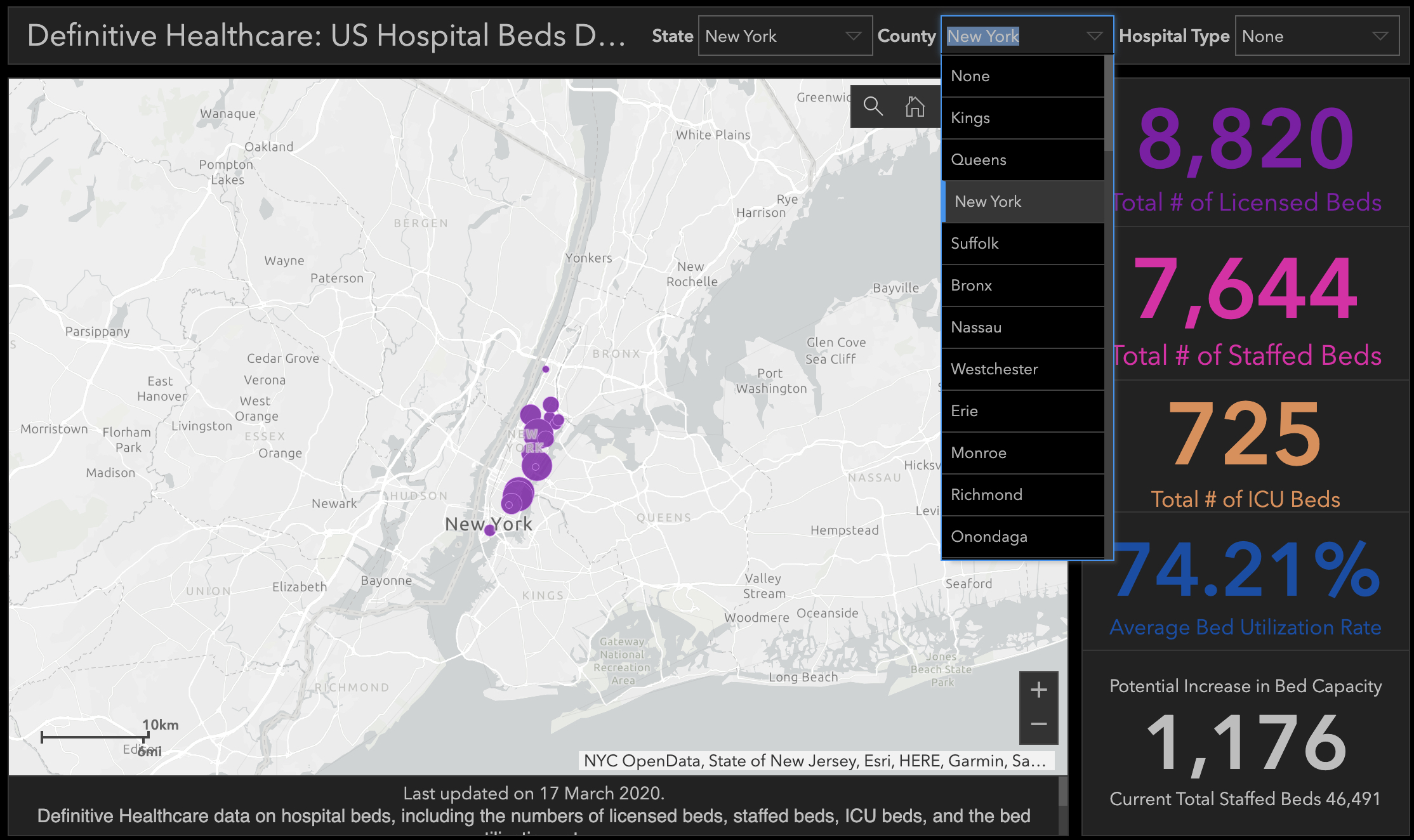 Mapping capacity is one of five steps that Esri is recommends to those working to track and fight the pandemic. The following list includes all five:
Map the cases. But more than just mapping the cases, you need to also know who has recovered, who has died, and who is an active case.
Map the spread of the virus. Geraghty, who is both an internist physician and a spatial epidemiologist, said the traditional way to do this is to count how many new cases there are per day. Esri, however, is recommending taking a geospatial approach with an animated map that lights up as you see the spread. Researchers may also want to track the movement of people, perhaps through cell phone data, or focus on places were people tend to come into contact like shopping malls.
Map vulnerable populations and places. For instance, census information could provide you with information about where older adults live. You could look at retirement homes or assisted living. You also may want to look at homeless encampments, prisons, and immigration detention centers. You want to ask yourself the question, where do you need to protect people at higher risk.
Map your capacity. This is the hospital beds and your supplies, but it could also be the points of dispensing. Are they near or far from the highest needs. With this type of mapping, you start to be in a position to shift resources, Geraghty said.
Finally, you should communicate with maps. How do you take all this and share the appropriate information with the public to make sure they are informed.
States can use information like this to help decide, for instance, where is the best place to locate a testing center. The geography is important if you want to meet the highest population need. 
Geraghty urged data scientists creating models to remember that this is a novel virus, so it's very different to create a mathematical model of how it spreads.
"You use proxy variables and estimations to get at good decision making," she said. "We know we are learning as we go. People should put into place models that can be tuned or adjusted as we learn."
For more on IT's COVID-19 response, read these:
Coronavirus: 8 Tech Tips for Working From Home
Coronavirus Plan: How IT Can Enable Remote Work
Pitfalls to Avoid in the COVID-19 Rush to Work from Home
C-Suite Taps IT Leaders Amid Coronavirus Crisis
The Role of AI in the Race for a Coronavirus Vaccine
Developing a Continuity Plan for the Post-Coronavirus World