Gartner Forecast Sees 7.3% Shrinkage in IT Spending for 2020
Revenue uncertainty triggered John-David Lovelock, research vice president at Gartner, says this reflects the economy under COVID-19 and may continue well afterward. "IT spend is a reaction to revenue uncertainty," he says.

When the pandemic initially struck, there was little change, Lovelock says. After lockdowns swept across industries, revenue uncertainty gripped the world, he says. The scale of lockdowns could increase that uncertainty, which led to more stringent cuts in IT budgets. National governments have increased their IT spending in various ways, Lovelock says, but many other sectors continue to see diminished revenue. "If we get into the airline industry, the hotel industry, bars and restaurants, the cuts are rather dramatic," he says.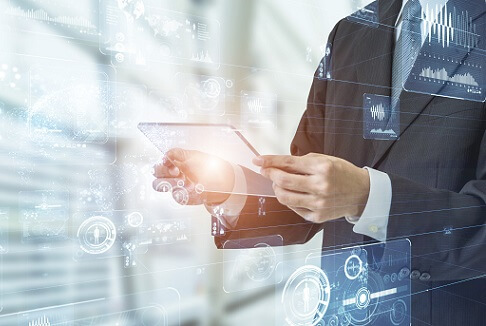 Lovelock estimates the global airline industry is down about 33.5%, the entertainment industry is down 34%, restaurants and hotels down 24%. "There are some industries dragging IT spending much lower," he says. Even critical infrastructure sectors such as hospitals, grocery stores, and health insurers are down 2% to 4%, he estimates. The collective revenue uncertainty, Lovelock says, leads to cash freezes that shake up CIO spending. "They stop buying hard things and they start buying services," he says. That includes slowing new purchases of PCs, laptops, mobile phones, servers, and networking equipment storage.
Licensed software is off 17% this year, Lovelock says, but cloud software is up. "When enterprises come back to revenue certainty, and cash flows come again, CIOs are going to have more IT to do but less cash to do it," he says. "That will mean cloud."
Lovelock is not optimistic for a sudden turnaround of economic conditions in the near term. "The economy, particularly in the US, is undoubtedly going to get worse," he says. "It's going to get worse more slowly." States that never really flattened the curve of viral spread, Lovelock says, seem to be losing ground against the pandemic and will be in trouble. When it does become possible to revisit reopening strategies, he says it is unknown if some businesses will be able to operate and cover their costs under the changed levels of activity. With social distancing, restaurants might be able to serve about half of their usual flow of customers, Lovelock says.
Businesses might rethink staffing levels, product make up, and other options to adjust their revenue flow, he says, but it still raises questions about being able to make rent. "There are many industries and corporations that will not be able to operate profitably at less than 100% of what they used to do," Lovelock says. It might be easier for some companies to file for bankruptcy than fight with the debt burden of being closed for months, he says.
Companies will have to move forward with new technology, Lovelock says, which may include reassessing the IT they deploy and leverage. "Organizations that were already farther along the digital road are doing better than those that are not," he says.
Domino's, for example, deployed multiple ways to order pizza through social media, their app, and website and has done well, Lovelock says. Television broadcasters have adjusted, he says, but streaming services such as Netflix, Amazon Prime, and Hulu have thrived. Likewise, online retailers have done well compared with struggles that brick-and-mortar companies face under the pandemic. "Since they can't bounce back to analog they have to bounce forward to digital," he says.
Naturally, there will be variations Lovelock says Gartner continues to monitor and assess this fluid situation and should publish its next forecast in three months. The histogram IT spending impact is as wide as it has ever been because of the uncertainty COVID-19 has brought, he says. "2020 is a year like the world has never seen for IT," Lovelock says. "There are no touchstones. There are no comparators. 2009 was nothing like this. In 2009, every industry slowed down a bit. In this one, a few industries have been hammered but every industry has been affected."
For more content on IT spending and the cloud, follow up with these stories:
Cloud 101: Getting Started and Saving Costs
IT Spending Forecast: Unfortunately, It's Going to Hurt
Where to Find Cost Savings When Using the Cloud
CIO Influence Shifts as Cloud Spending Rises