Insight into Big Blue key to better IBM ELA renewals
What is IBM all about as a business?
Cho said the first thing you must understand about IBM is that the company, from the top-down, is always looking to rapidly expand revenue. "If they could, they would mortgage revenue from 20 years down the line to compress it for tomorrow," he said, "and that drive for revenue growth is always a big thing."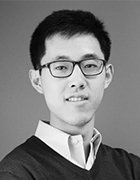 Eugene Cho
Also, IBM, when functioning as a software supplier, acts very much like an enterprise hardware vendor. This means, Cho explained, that IBM "would much prefer capital because of its accelerateable revenue status. You can compress capital into the quarter that the deal is booked in, instead of smoothing it out as the services are delivered, much like SS [Software Subscription and Support] or a subscription would be."
Meanwhile, from an operating expense perspective, IBM would rather be defined as a SaaS provider. "This is just a Wall Street thing," Cho said, because the financial market rewards IBM in various ways if IBM's "operational expenses come in the form of SaaS or other cloud revenue dollars."
Cho also likes to tell clients that IBM's lumping of cloud and cognitive technology revenue into a single bucket says a lot about the company. "This makes it almost impossible for anyone to understand just how much money is being booked as cloud money versus money for BI [business intelligence] tools or cognitive solution tools that are perpetual in nature," he explained.
Lastly, Cho said it is notable how IBM is always willing to direct money away from SS streams — that is, "if they can convince a client to come to the table for capital." As Cho noted in the beginning of this section, accelerating revenue is a top priority for IBM.