MSP roles and responsibilities are undergoing rapid change — here's why
Commodity vendor vs. strategic MSP
The expansion of MSP roles and responsibilities is fueling growth in the global managed service market. Grand View Research expects the market to reach $376.13 billion in 2025, up from $174.98 billion in 2018 with an anticipated compound annual growth rate of 11.7%.
In announcing its (pre-pandemic) expectations, Grand View Research said the "growing dependence of enterprises on IT assets for driving their business productivity coupled with the need for specialized [MSPs] and cloud-based managed service is expected to drive the growth." Researchers also said that an "[increasing] need to reduce downtime of systems is expected to further fuel the market growth."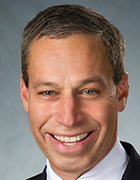 Mark Lippman
Indeed, many MSPs have responded to the business's growing reliance on IT To be clear, however, MSPs in general still provide commodity IT and cybersecurity services, just as they have always done, management consultants noted. These offerings include everything from backup service to email administration, application development and threat detection to data center and cloud service. Their ability to provide these commodity services more efficiently and effectively than their clients is tied to the economies of scale they enjoy in procuring the technology and talent required for increasingly complex technology stacks. Indeed, many MSPs continue to do well — and remain in demand — simply On the other side, not all CIOs are ready to use their MSPs as strategic partners. Even the CIOs who actively use MSPs to strategically support their IT departments recognize that not every MSP needs to function as a partner.
The ability to make that distinction is where successful CIOs set themselves apart: They not only understand which service to send to an MSP, but they also know which MSPs should be elevated from vendor to team player.
Twenty years ago, having a couple of "jack-of-all-trades" engineers on staff might have been enough to support the IT systems across an organization, said Kim Whittaker, president of FNTS, which provides customized IT solutions and managed IT service.
"But IT has gotten more complex, so you really need subject-matter expertise in different areas, and that has become cost prohibitive," she said. Even if a CIO can recruit and afford to hire a specialized worker, the CIO has to consider what happens when that one worker goes on vacation, takes a sick day or leaves the company. "CIOs have found as they need those specialized skill sets, it becomes more cost effective to hire MSPs," Whittaker added.
Under this scenario, MSPs become an extension of the IT team, providing that subject-matter expertise in core areas, Whittaker said.
"CIOs can then leverage MSPs to do the day-to-day tactical support so their tech people can focus on strategic initiatives that will drive their companies forward," she said. "And by marrying the two, they get a more efficient and a more cost-effective model that generates more value back to the company."