Health Secretary Steve Barclay is to challenge whether the Royal College of Nursing has a mandate for its 48-hour walkout on 30 April.
Mr Barclay's decision to take legal action follows a request from hospital bosses.
The RCN argues the strike falls within the required six-month period from when votes were cast in its ballot for industrial action.
But NHS Employers says it has legal advice that the action would be unlawful.
If the court agrees, then the RCN would not be protected by trade union laws and the strike may need to be called off.
NHS Employers says it believes ballots closed at midday on 2 November 2022, meaning action on 2 May – the last day of the planned strike – would not be covered by the strike mandate.
Asked on BBC Breakfast whether the RCN could not simply change the dates or end the strike earlier, Ms Cullen said Mr Barclay was splitting hairs about the definition of six months, instead of negotiating.
"What they are doing is dragging our nursing staff through a court room, and I find this not just cruel but totally unacceptable," she said.
Later on BBC Radio 4's Today Programme, she said nurses "carried us right through the pandemic" and now they are "treating them as criminals", she said.
"How low can a government stoop?", she added.
In a letter to Mr Barclay, NHS Employers' Danny Mortimer said: "The advice that we have received makes clear it is highly likely that if the notices for industrial actions are incorrect in one respect, then they are incorrect in total and that the strike action for the entire period of 30th April to 2nd May is illegal."
Responding to the letter, Mr Barclay said he had "no choice but to take action".
"This legal action also seeks to protect nurses who could otherwise be asked to take part in unlawful activity that could in turn put their professional registration at risk and would breach the requirements set out in the nursing code of conduct," he said.
Ms Cullen said this was a "blatant threat" to nursing staff saying "if you don't stop this and accept my pay offer than your registration may be at risk".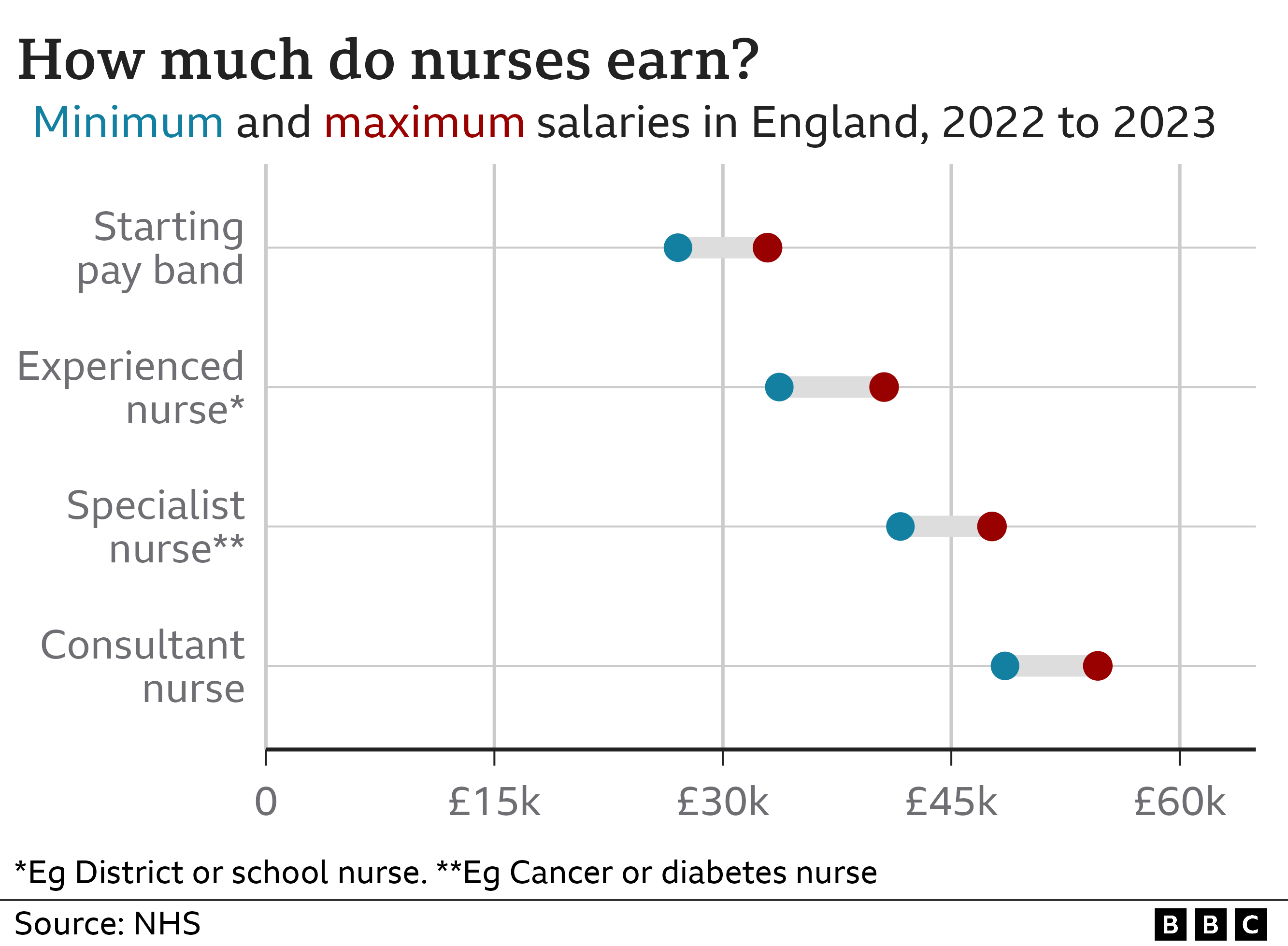 The RCN rejected a government pay offer for England of a 5% pay rise for 2023-24 and a one-off payment of at least £1,655 to top up last year's salary, depending on staff grade.
The union announced its members had rejected the offer by 54% to 46%.
If the court finds the strike to be unlawful, Ms Cullen said the RCN would "absolutely work within the parameters of the law" and would "never do anything illegal".
The planned walkout from 20:00 BST on 30 April to 20:00 BST on 2 May will involve NHS nurses in emergency departments, intensive care, cancer wards and other wards.
Nurses have already walked out twice this year – on 6 and 7 February and on 18 and 19 January – but on those dates there were exemptions, so nursing cover was maintained in critical areas.
Mr Barclay said: "Strike action with no national exemptions agreed, including for emergency and cancer care, will also put patient safety at risk" – concerns that Labour have also raised.