Digital maturity laggards play catchup, consultants say
Strength through replatforming
Companies can begin to catch up "Overall, for those just starting their digital transformation journey, replatforming to build systems strength is the first step," said Annette Rippert, group chief executive of strategy and consulting at Accenture and co-author of the company's "Make the Leap, Take the Lead" report. Accenture last year unveiled plans to invest $3 billion in a new cloud business.
Cloud adoption is a component of IT modernization, another step toward digital business.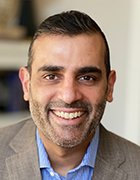 Rich Nanda
"There is no question that core modernization is table stakes," said Rich Nanda, principal at Deloitte Consulting and co-author of the company's digital maturity study, "Putting digital at the heart of strategy." He characterized the IT modernization phase as retiring legacy applications or moving them to the cloud.
Cloud adoption, however, comes with potential pitfalls, which consultants can help customers avoid. "There are organizations that move workloads and storage to cloud providers without a plan for governance, security or cost controls," said Grant Duxbury, director, pre-sales engineering at Aptum, a hybrid, multi-cloud MSP based in Toronto. "When things get out of control and escalate, this can cause an IT team to consider bringing their workloads back on premises."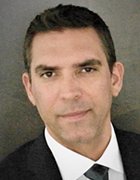 Grant Duxbury
The return to on premises is a trend Aptum increasingly encounters, Duxbury said. Although organizations will view a reverse cloud migration as the way to go, a hybrid strategy can accommodate the characteristics of varied workloads and optimizes cloud cost and performance, he added.