5 factors reshaping the role of the CIO in 2022
5. A tilt to the CIO as technologist
CIOs for at least the past decade or so have had to have business knowledge, executive skills and technology skills to successfully lead their IT departments and help shape enterprise strategy together with their C-suite colleagues.
Experts stressed that CIOs still must have the business and executive components; those aren't going away or being diminished; but some are seeing a rebalancing of those three traits with the technology element gaining new emphasis.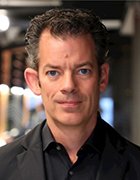 Benjamin Rehberg
Benjamin Rehberg, managing director and senior partner with Boston Consulting Group and leader of the firm's Technology Advantage practice in North America, said he sees a renewed emphasis on CIO as a technologist.
"I think successful CIOs have become significantly more technical, and I think [the era of] CIOs not having deep technical skills is coming to an end," he said. "All the successful CIOs I know are deeply technical."
Rehberg said one factor driving this shift back to CIO as a technologist is the IT team itself. "Technologists want to be led That's not all, though.
Rehberg said the technologies driving transformation and enterprise evolution today, such as AI and blockchain, are complex and require IT executives who have more than a high-level understanding of them.
"The strategic engagement required is so profound, that if you don't understand the technology, you won't have the insights into the opportunities that the technology provides," he said, asking: "How can you explain it to someone else if you don't understand the possibilities that exist?"