Blurring the lines between RPA platforms and APIs
Competing for CIO mind share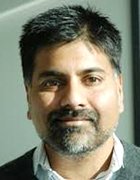 Steve Shah
In the short run, both API management vendors and RPA platforms are making inroads into each other's territory, with the goal of becoming the automation platform of choice. "CIOs should approach automation deployments holistically, with both APIs or RPA serving an integral role in the process," said Steve Shah, vice president of product management and enterprise at Automation Anywhere.
Part of the uptick in the recent enthusiasm for RPA may lie in its ability to bridge the worlds of traditional APIs and a new generation of AI capabilities. "By simplifying the integration of AI, RPA can help automate even more complex tasks that involve both structured and unstructured data, granting anyone the ability to create turnkey solutions to previously tedious tasks requiring human intervention," Shah said.
According to Shah, drag-and-drop UIs for developing automations could be a game changer. This much simpler UX for business app development means that those who understand the business process can easily create their own automation and drive greater efficiencies.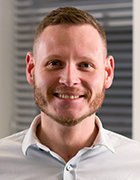 Ross Garrett
API vendors unsurprisingly believe that API management tooling will become the platform of choice. Ross Garrett, chief product officer at Cloud Elements, an API vendor, said that RPA is just the latest buzzword in the world of integration, such as the no-/low-code movement and various others, like computer-aided software engineering dating back as far as the '80s and '90s.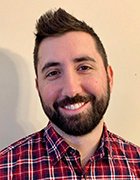 Sebastian Dolber
Garrett acknowledged that improvements in AI are making it easier to automate more tasks, but the rigors of API management are required for proper governance and security. "Ultimately, API-based integration is the enabling layer — the foundation that supports modern enterprise integration and makes new ideas like RPA possible," Garrett said.
In the meantime, both RPA and API management vendors need to establish themselves in the minds of CIOs before the large cloud players become the front end for both APIs and RPA. Sebastian Dolber, CEO of Astor, a cloud solutions consultancy, sees big enterprise software vendors, like Microsoft and Amazon, closing in on specialized RPA vendors by offering alternatives, such as Microsoft Azure Logic Apps, or Amazon Simple Workflow Service. These offerings "seem to hit the spot on flexibility between classic RPA and APIs," he said.