How to hire a data scientist with AI skills during pandemic
AI skills needed in the enterprise
Mark Chamberlain, vice president of product development at ADP, is also seeing AI playing a key role during the pandemic and expects being able to utilize it to automatically gain better insight based on data to be key even after.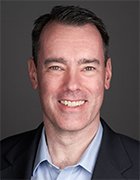 Mark Chamberlain
"Data cloud right now is one of our bigger growth areas at ADP," he said. "We use [our data] to provide insights and embed that in products that we sell back to our customers."
ADP's AI efforts haven't slackened during the pandemic, and Chamberlain said he's bullish about continued forward progress in this area even after the pandemic.
To take advantage of these AI trends, Chamberlain said, IT leaders are trying to figure out how to hire data scientists with diverse sets of experiences.
"Somebody that knows server architectures, operating systems, networking or networking hardware, storage arrays and backup [and] databases like an Oracle DBA or MySQL DBA," Chamberlain said. And because Python applies to a lot of the infrastructure, there's a demand for software engineers. "There's a lot of tools like Ansible that will allow you to do a lot of orchestration of that automation that you've done to support, maintain and update large-scale infrastructure."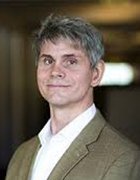 Scott Zoldi
According to Zoldi, organizations are also searching for skill sets that include program and project managers. "We're looking for someone to enforce the standards of work, audit trails, Agile development processes and the scrum processes."
He said it isn't just about finding brilliant data scientists, it's also about finding people that may have been in the trenches and have a good business and process mindset.
"[There's] a lot of process around the development of these [AI] models and I think that's one key thing — being enamored with the latest algorithm is not so much what they're hiring for, it's around really having this sort of process around how we develop," he said.